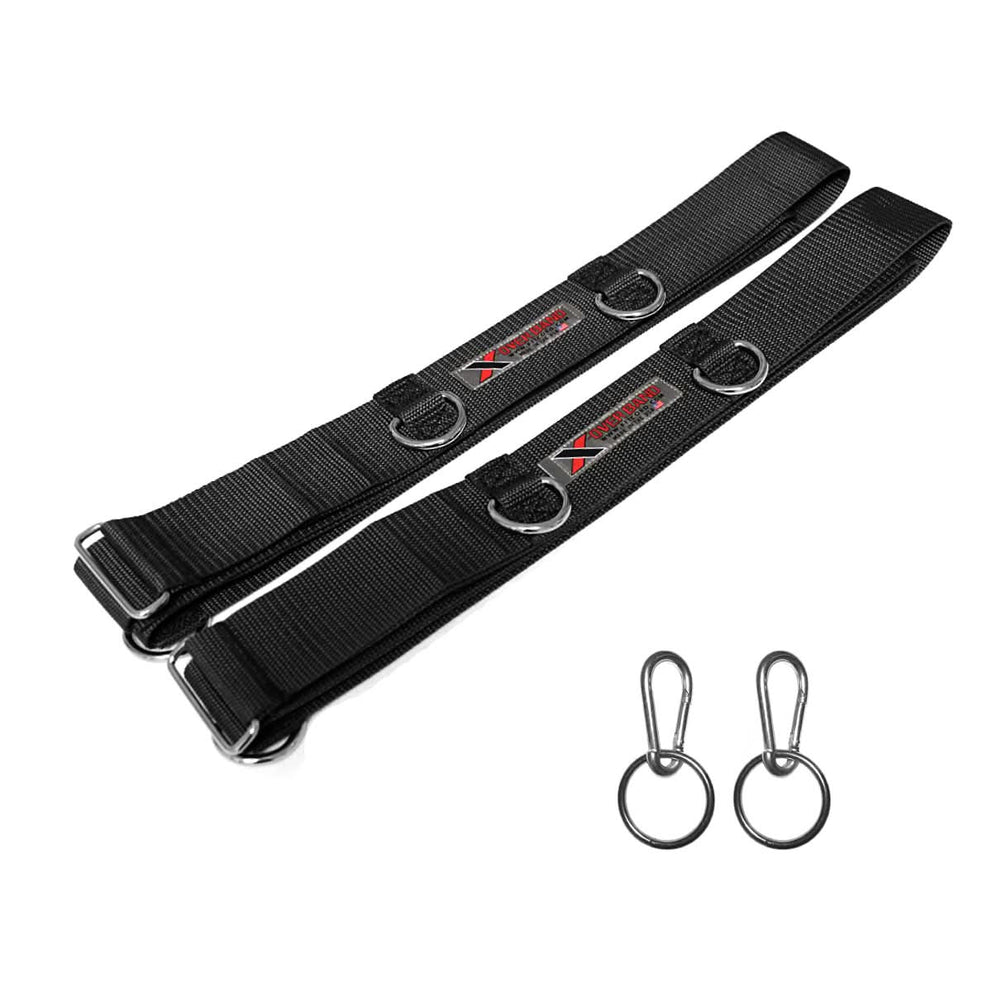 X-Over Door Anchor - Set of 2
$40.00
$46.00
These Heavy-Duty Door Anchors are designed for X-Over Resistance bands with Attachment for FitCord Resistance Bands as well. The custom-woven webbing is designed to protect your door from damage, yet be strong enough to anchor any resistance bands you use for door workouts. Because the X-Over Resistance bands are short bands that form an X by crossing over each other to work the upper body, the D-Rings are 1 inch wide, making them perfect to clip your exercise band to, however, would not be large enough to put handles or the band its self though. The additional Clip & Ring Set that comes with this anchor is perfect for anchoring your long bands with handles as well.  X-Over Door Anchor Workout Straps are designed for the average interior door and are NOT recommended for exterior doors at all. If you have a door wider than 36" or more narrow than 28", please contact us directly so we can discuss customizing a set of exercise anchor straps for doors.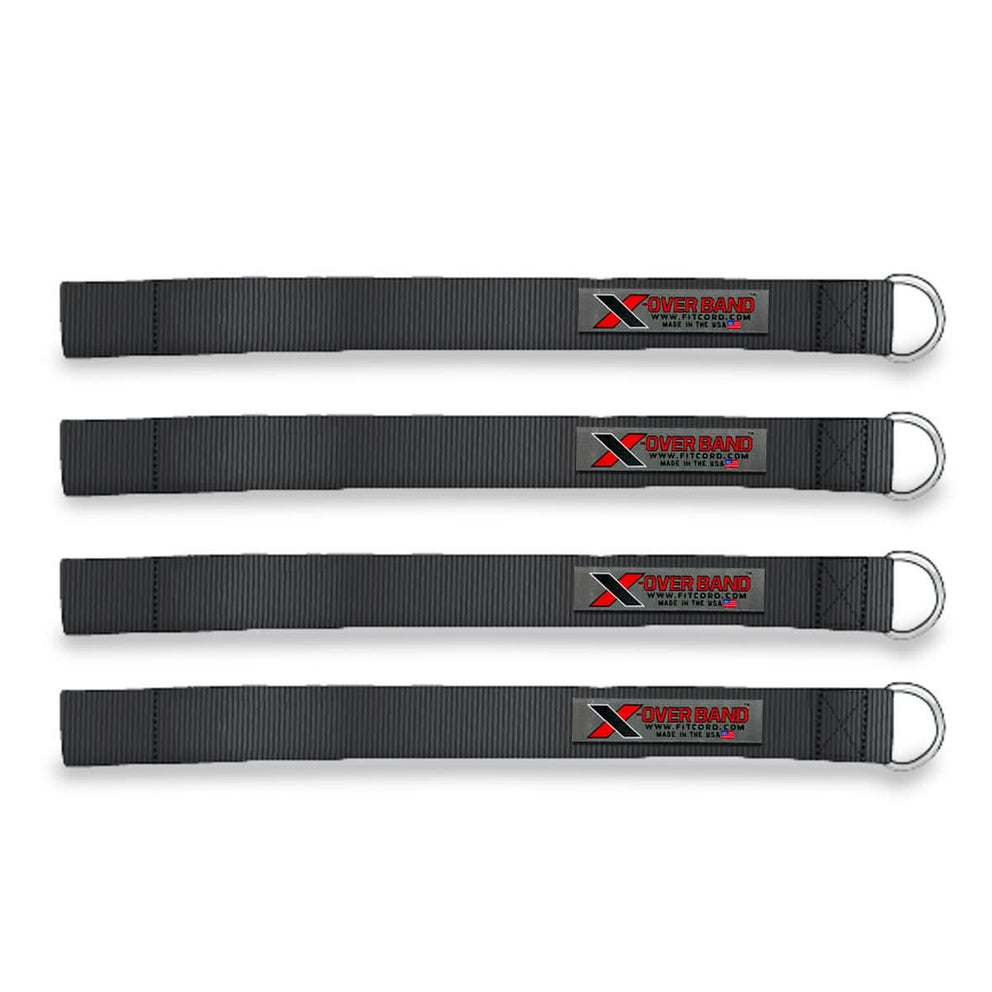 Power Rack Anchors for Resistance Bands - Set of 4
$20.00
Use Power Rack Anchors to securely anchor resistance bands to any power rack or solid stationary object. These unique anchors are designed to be used with a power rack (squat rack) for any style of resistance band. The D-Ring assures easy connection with workout bands that have clips without causing any damage to the band or the rack system. Because these heavy duty Power Rack Anchors are flat but strong, you leave these on your rack system for ease of transition from lifting to strength training. Sold in Sets of 4.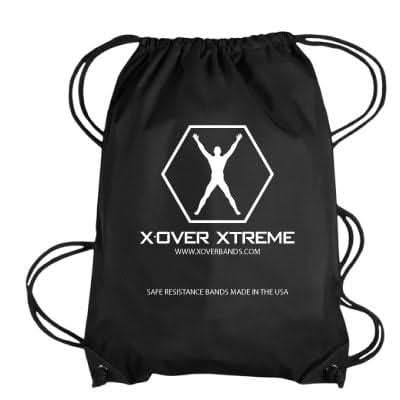 X-Over Brand Carry Bag
$7.50
$10.00
X-Over Carry Bag is designed to transport your cords from location to location making it easy to take on the go. With drawstring and sturdy material, this bag can easily be placed in luggage or just grab and go when you need to take your X-Over Bands to work, the gym, a friends house, outside in the park or wherever you choose to work out. The X-Over Carry Bag holds up to 10 cords. >/p>