Perfect Therapy Band Bundles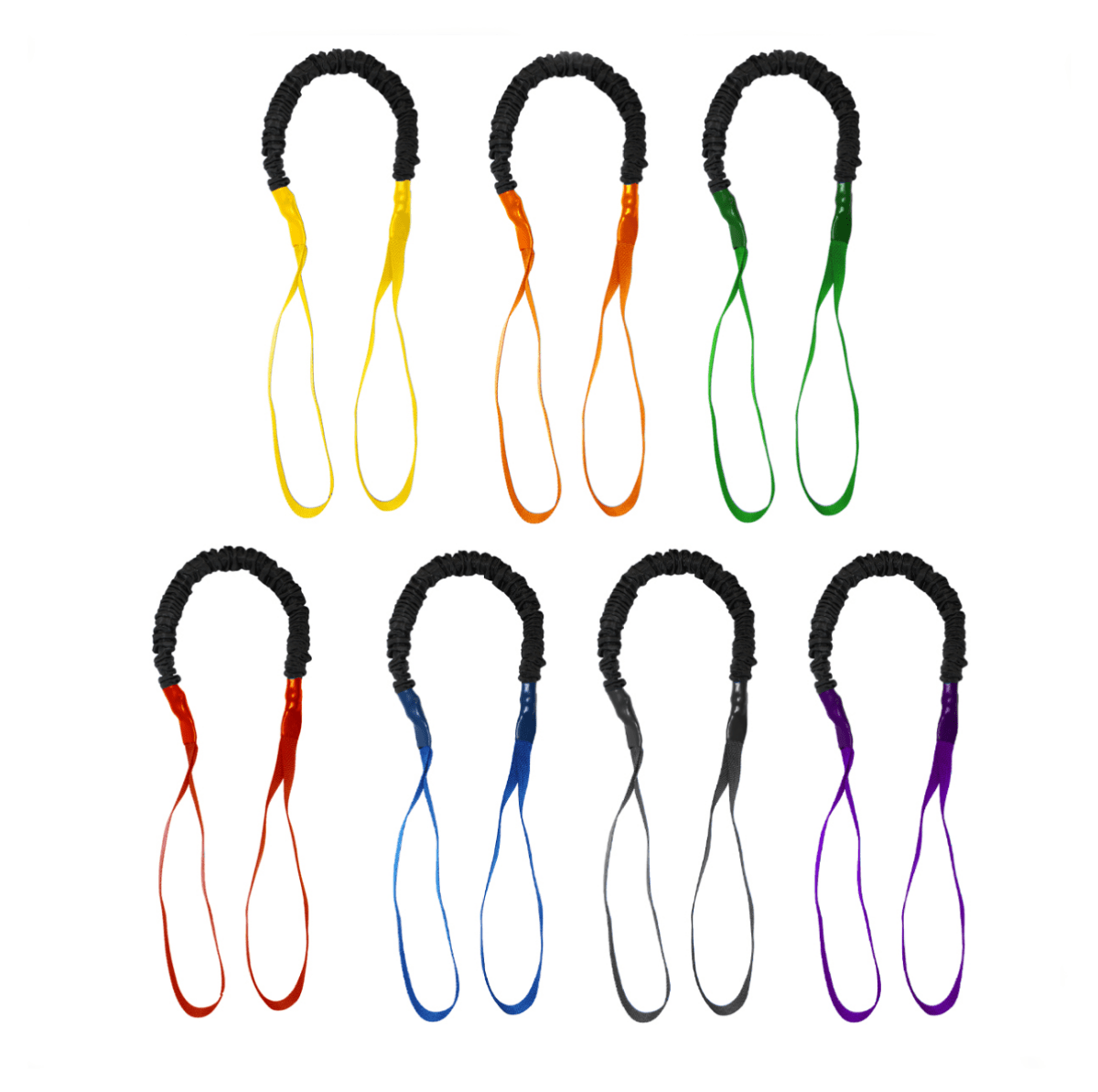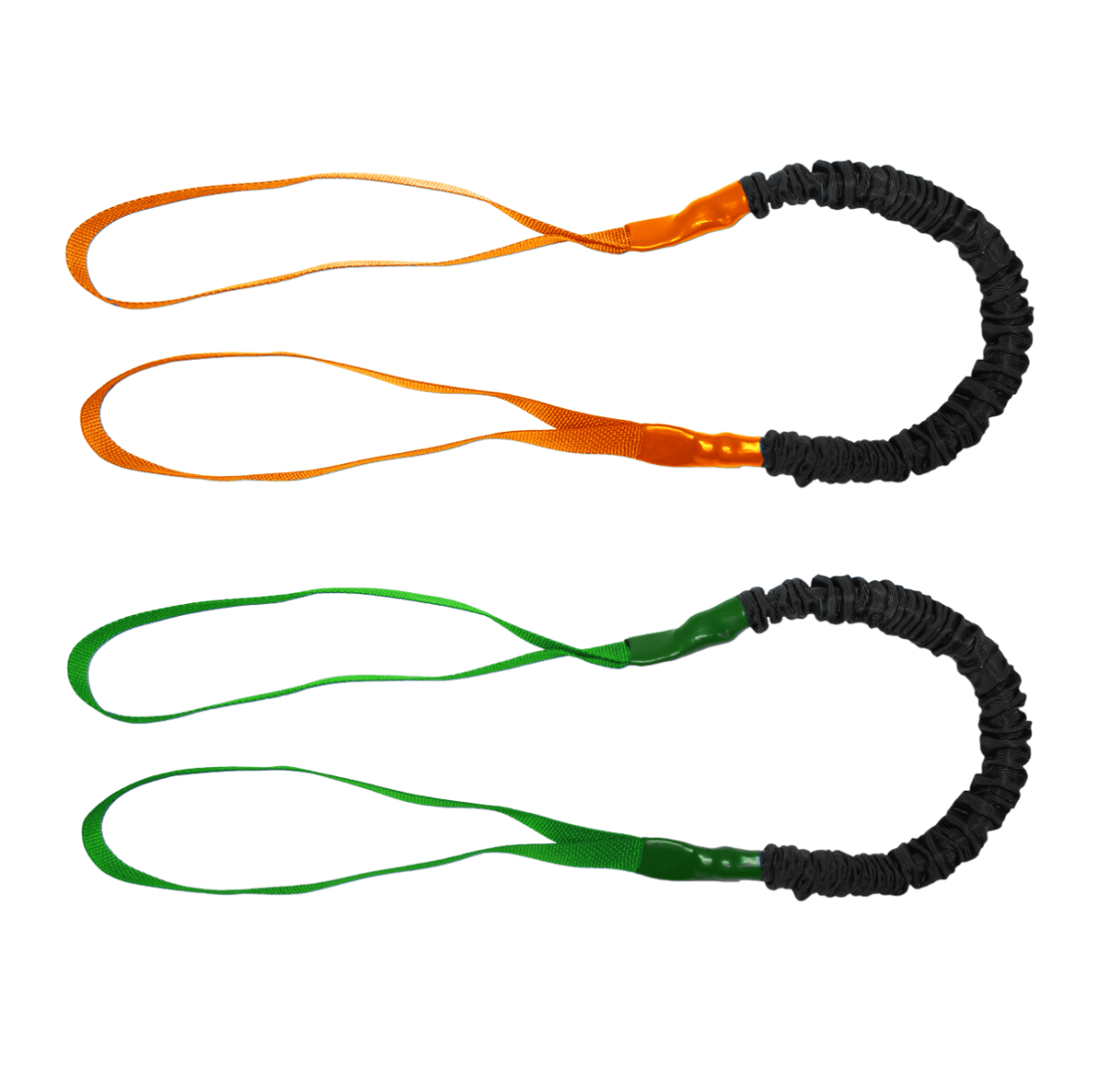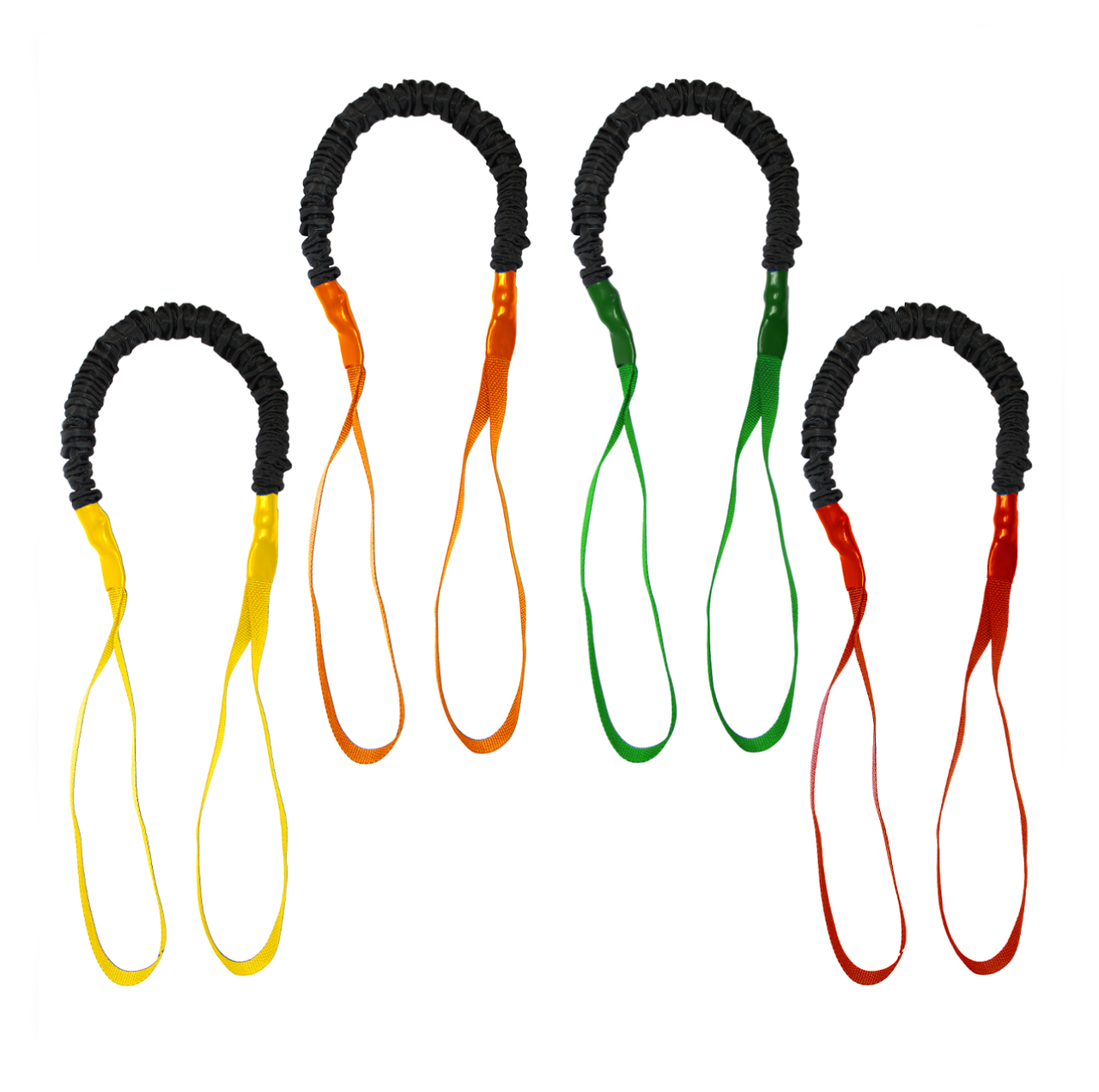 Not what I expected.
I thought I was getting the ones advertised nor the ones my Dr has for practicing the strengthening skills. These ones have about 3 feet of stretch making them pretty useless for the activities my doctor wants me to do. Mine also do not list the lbs on the handles of the orange and green.
Christina,
This band is the only one on the market, and may not fit every need for Therapy Type. I'm sorry this doesn't work for your needs. Did you reach out to us about this?
Work great!!
I ordered these straps to work my arms and shoulders and they work very well. Shipping was fast, quality was very good.
Brad, thank you for the review. We are glad you are happy with our product.
Better than expected
Well made and feel like thay will last a while. Good quality Fast shipping too!
Thank you so much for leaving this review Kathryn, we really appreciate it.
And those bands should last you years.
The Real McCoy
I have been using similar kinds of resistance bands (those that have survived, that is) for a few years. My new FitCord bands are way better. What is more, the level of personal attention that FitCord provided during the ordering process was way beyond my experience. Lori actually made the effort to call me in order to make sure that I had made the right choice of equipment. The thing about these cords is that they actually provide the resistance that they claim to provide so you have to be careful not to choose too high a level in the belief that these numbers are exaggerated. They are not. In addition, Lori was able to confirm, due to my height, that a 6 foot cord would be more suitable for me and for the specific kind of exercises that I was performing. Moreover, she saw to it that the order was put together and shipped that day. Since I have received them, they have given me a new lease on my exercise program. They are a pleasure to use. And I walk away from each session with that feeling of deep, good muscle fatigue that tells me that I have had a proper workout and spent my time wisely. What is more, I can feel the quality, and they promise to last a whole lot longer than my old ones although they cost me the same to purchase. I have already brought my wife on board (Lori helped me make that choice as well) and look forward to placing as new order as our programs evolve and we reach our next levels.
Andrew,
Thank you so much for leaving this review. I (Lori) am always happy to help our customers workout what the best product is for them. I am happy you found our customer service above average, as we try very hard to provide the best support we can for our customers. I am very happy you are pleased with the bands and excited you were able to get your wife onboard. We look forward to a long customer relationship with you both.
Well made
These are well-made bands, perfect for rehab exercises. Make sure you get the right set, though - 18 pounds is a lot for many people, and that's the lightest one in this set.
Thank you for the review Jeff.
Yes, unfortunately other companies exaggerate their resistance and it will catch you off guard when buying a FitCord, as our are accurate to the resistance level stated. Great advice for our customers. Thank you for providing it.
PRODUCTS THAT SAVE OUR CUSTOMERS MORE MONEY
Recommended for you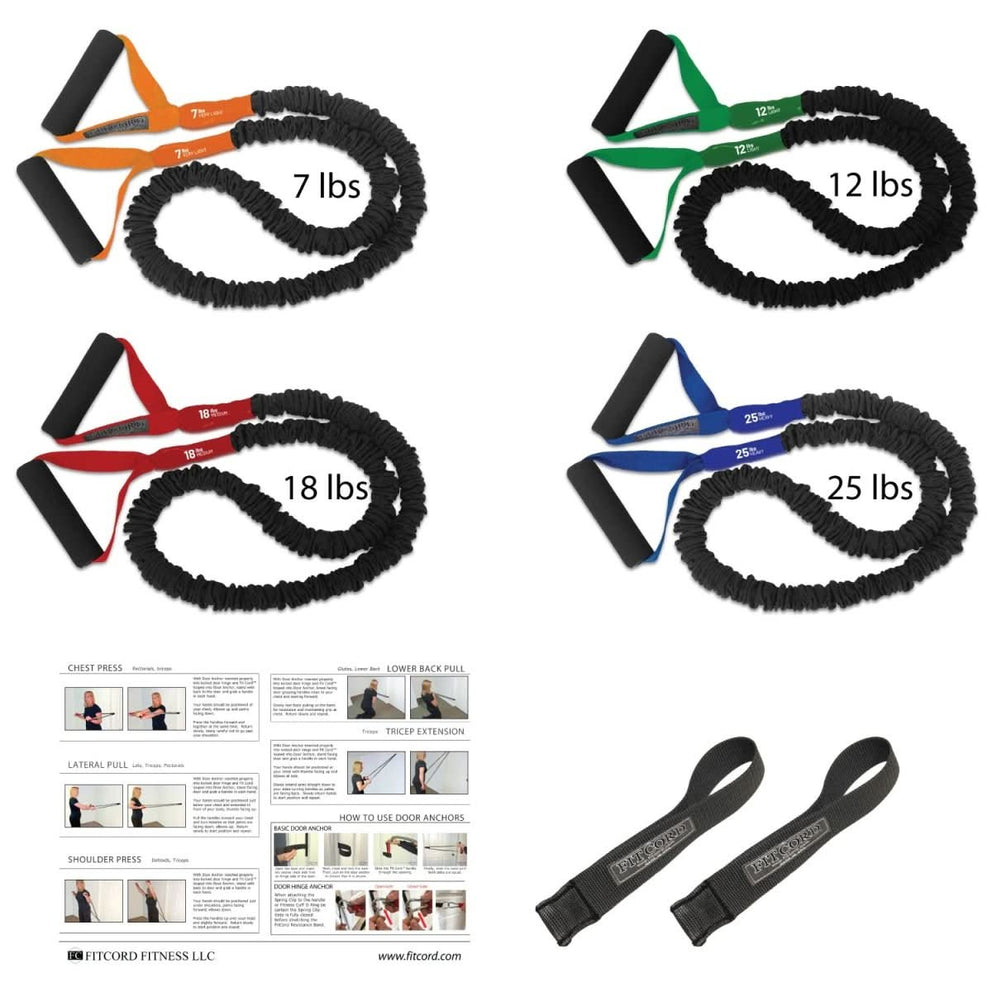 FitCord Home Gyms
from

$88.00

$97.00
Resistance Home Gym Designed for Your Level and Goals - Includes Bands, Anchors and Workout Chart Are you looking for a versatile and convenient way to stay fit and active? Look no further! Our Home Gym Systems are here to revolutionize your workouts. Whether you're a fitness enthusiast or just starting your fitness journey, this portable resistance training system is designed to meet all your needs. Order yours today and experience the convenience and effectiveness of our innovative fitness solution!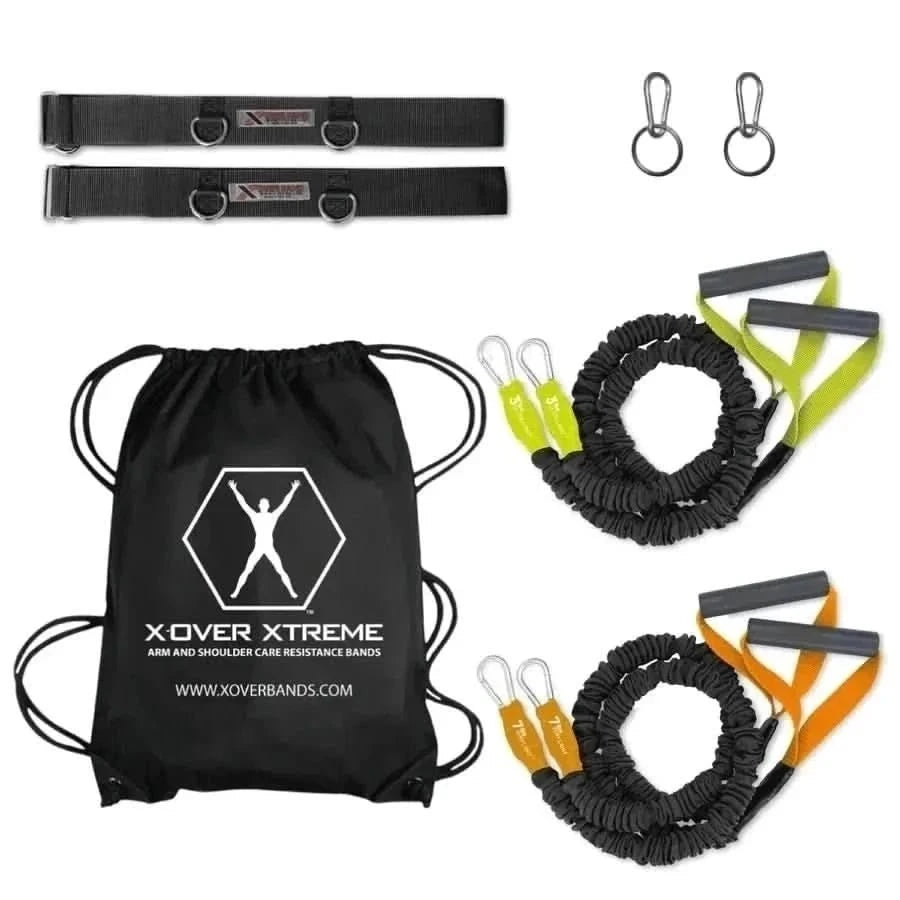 X-Over Rehab Bundles
from

$119.00

$175.00
Workout at home with SAFE American Made Products Experience the transformative power of X-Over Bands and take your upper body workouts to the next level. Whether you're rehabilitating, preventing injuries, or striving for extreme fitness, these bands are your ultimate companion. Elevate Your Upper Body Workouts with X-Over Bands – Your Shoulder and Arm Care Solution. Order now and unlock your true fitness potential!
X-Over Home Gyms
from

$144.00

$159.00
Workout at home with SAFE American Made Products X-Over Bands are designed specifically for Shoulder and Arm Care. The unique cross-over style of resistance is designed for working the smaller muscles to increase the stability of your Rotator Cuff and the smaller muscles that create stability around your shoulders, scapula, and arms. Although mainly for shoulder and arm workouts, you can use these bands for a variety of exercises, and the range of resistance levels and anchor points means multiple people can use the system at the same time. The support that this particular type of band and exercises provide allows you to function better with any and all activities you do that include your upper body. Order your X-Over Home Gym today to maximize your effort and results!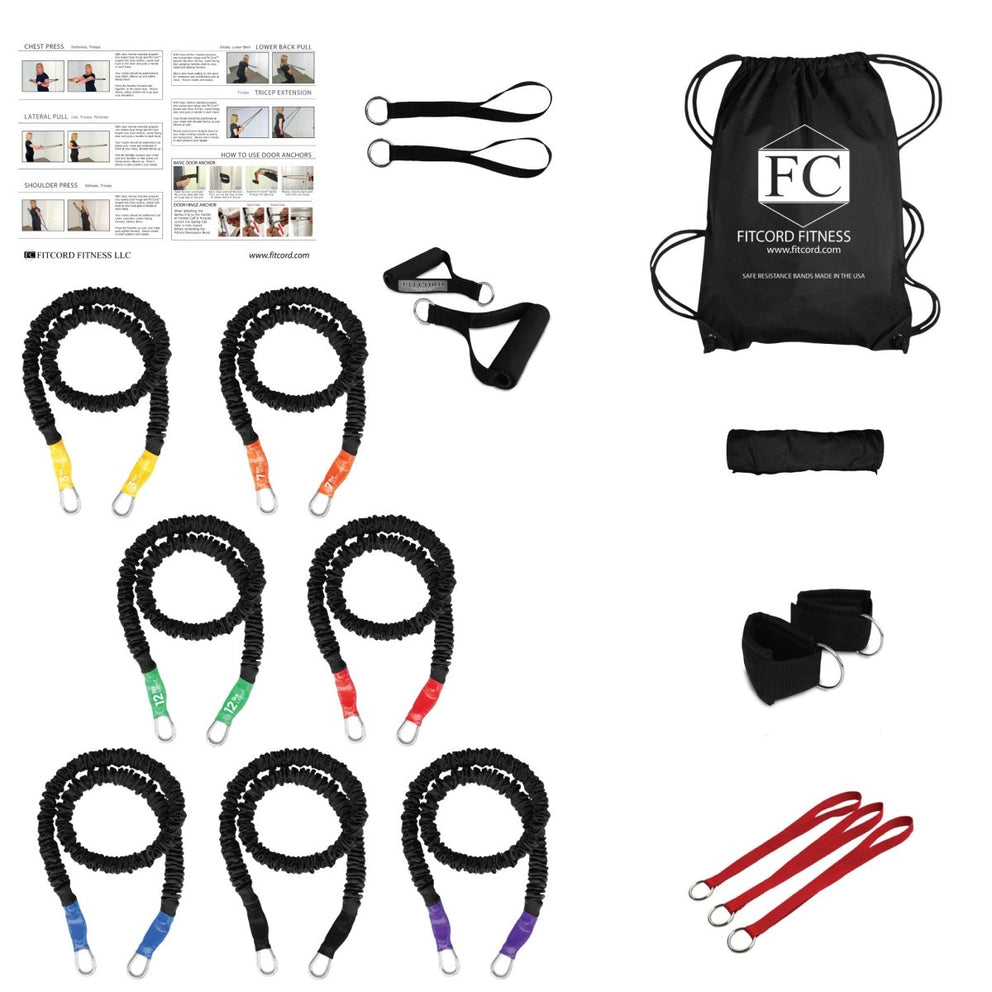 Body Sculpting Band Home Gyms
from

$136.00

$150.00
Stackable Resistance Exercise Band Home Gym with Handles, Cuffs, Wrist/Foot Straps, Bag, and Anchors Unlock the power of resistance training with FitCord's Band Load System, the perfect choice for fitness enthusiasts of all levels. Whether you're a beginner looking to start your home gym journey or a seasoned athlete seeking versatile resistance options, this system has you covered. Elevate your fitness routine with FitCord's elite Body Sculpting Band Load System. Whether you're toning, sculpting, or building strength, this system is your key to success. Don't settle for less – invest in the best and achieve your fitness goals with confidence. Get yours today!