Body Sculpting Band Bundles
High quality Bands
Very impressed with every aspect of these bands. The clips, the safety covering, the weight markings, etc. These bands give you a wide usable range. Less expensive bands have a very short usable range where it will go from zero to max stretch. Note that these can easily stretch double their length, so since they are 6', you could possibly be standing 12' away from the anchor point if you don't double them in half around the anchor point.
Kurt, thank you so much for the review.
Actually the bands you ordered are 4ft long with 3x the stretch. We have done the math for you, you can NOT overstretch these bands, the sleeve runs out before the rubber is over stretched. So, pull them as far as you need or want, you cant hurt them by doing that.
We appreciate your detailed review, and look forward to a long customer relationship with you.
Fixed order fast!! Great customer service, great bands, will be back!
Fixed order fast!! Great customer service, great bands, will be back!
Thank you for leaving the review A, we are happy to fix any issues that may arise with our customers. We appreciate you calling us to give us the changes to correct anything that went wrong.
Five stars
Really good quality and also good customer service .
This one is replacing my original set that I have been using weekly for over 6 years . Worth the $
Thank you for the Review Jerry.
We love to hear from our long time customers because they can give a true review on how long our bands last. We really appreciate you sharing this with our new & potential customers.
Loving them so far
They're pricy, but I've liked them a lot in the last couple weeks. Very high quality and with a few attachment points, I can hit a huge variety of exercises.
Thank you for the review John. We have had our customers say our bands are pricy previously, however after several years of use instead of months, they do typically see their savings over time. I hope you do as well.
Thank you for the review.
The fitcords are very well made and should last longer than regular fitness cords. I am glad to purchase Made in America products and these met my expectations.
Ellen, Yes your FitCord will outlast all others on the market for sure. We appreciate you giving us the opportunity to prove that to you. Thank you for this review.
PRODUCTS THAT SAVE OUR CUSTOMERS MORE MONEY
Recommended for you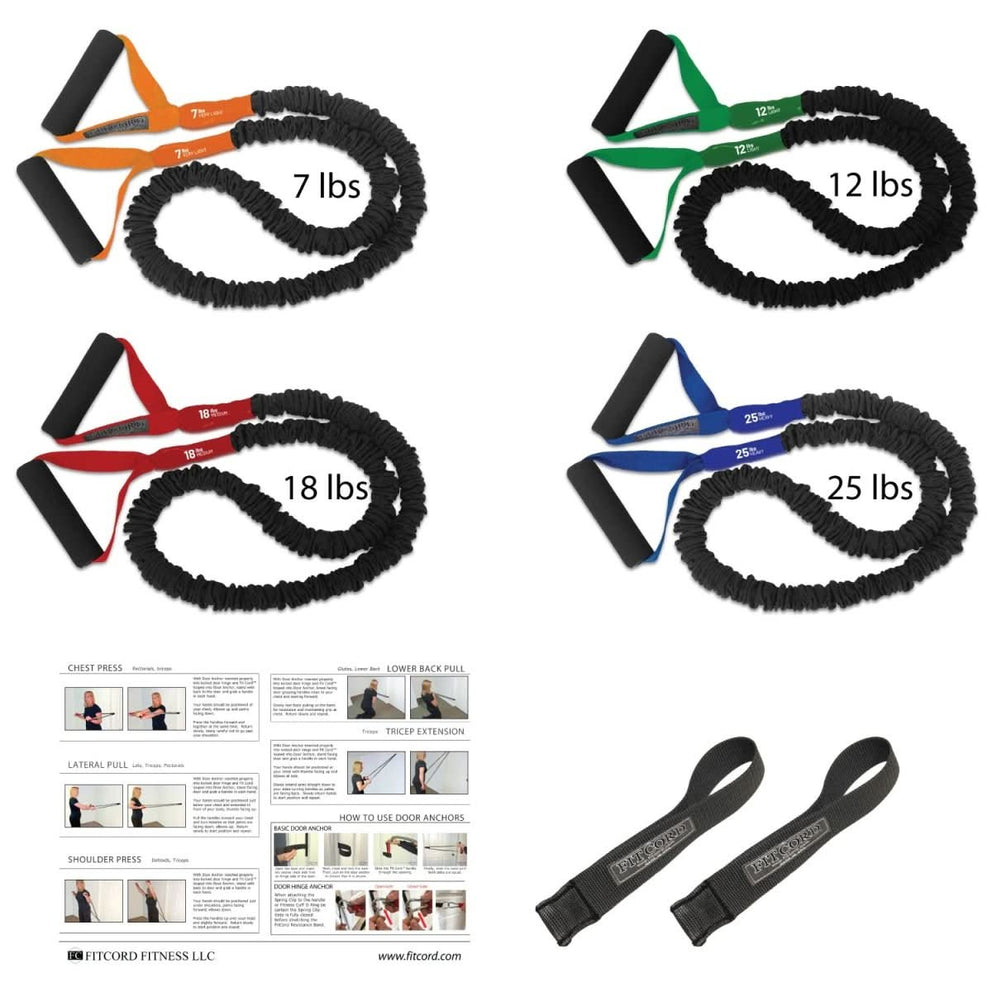 FitCord Home Gyms
from

$88.00

$97.00
Resistance Home Gym Designed for Your Level and Goals - Includes Bands, Anchors and Workout Chart Are you looking for a versatile and convenient way to stay fit and active? Look no further! Our Home Gym Systems are here to revolutionize your workouts. Whether you're a fitness enthusiast or just starting your fitness journey, this portable resistance training system is designed to meet all your needs. Order yours today and experience the convenience and effectiveness of our innovative fitness solution!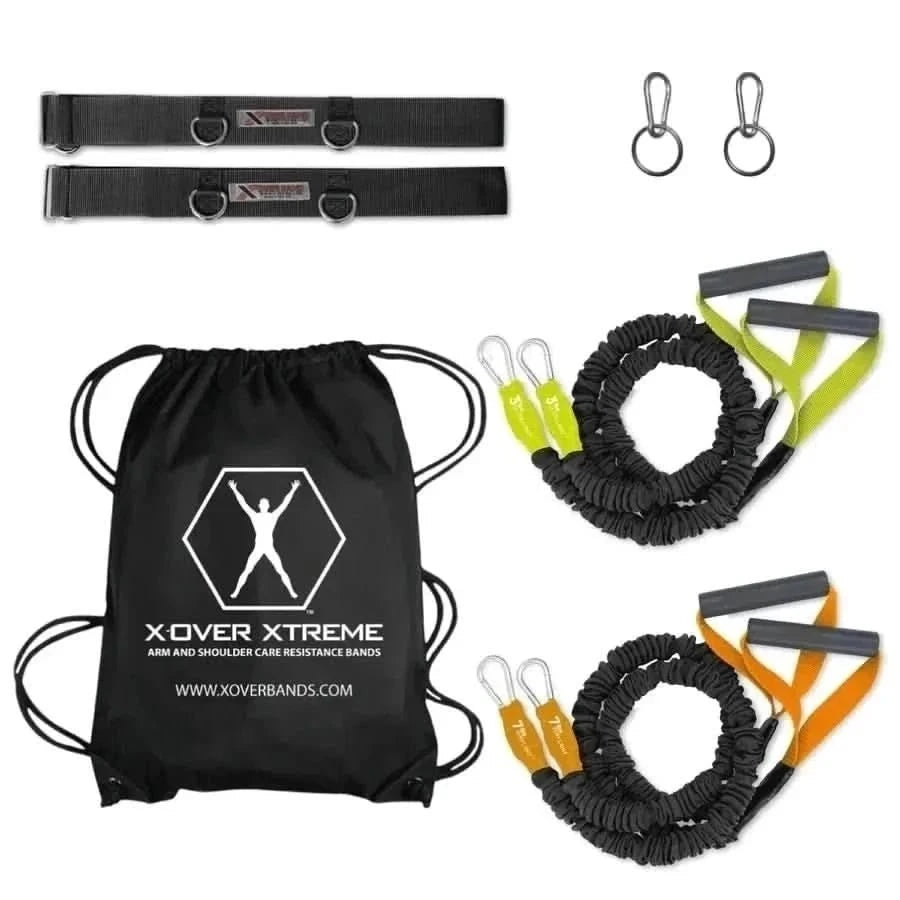 X-Over Rehab Bundles
from

$119.00

$175.00
Workout at home with SAFE American Made Products Experience the transformative power of X-Over Bands and take your upper body workouts to the next level. Whether you're rehabilitating, preventing injuries, or striving for extreme fitness, these bands are your ultimate companion. Elevate Your Upper Body Workouts with X-Over Bands – Your Shoulder and Arm Care Solution. Order now and unlock your true fitness potential!
X-Over Home Gyms
from

$144.00

$159.00
Workout at home with SAFE American Made Products X-Over Bands are designed specifically for Shoulder and Arm Care. The unique cross-over style of resistance is designed for working the smaller muscles to increase the stability of your Rotator Cuff and the smaller muscles that create stability around your shoulders, scapula, and arms. Although mainly for shoulder and arm workouts, you can use these bands for a variety of exercises, and the range of resistance levels and anchor points means multiple people can use the system at the same time. The support that this particular type of band and exercises provide allows you to function better with any and all activities you do that include your upper body. Order your X-Over Home Gym today to maximize your effort and results!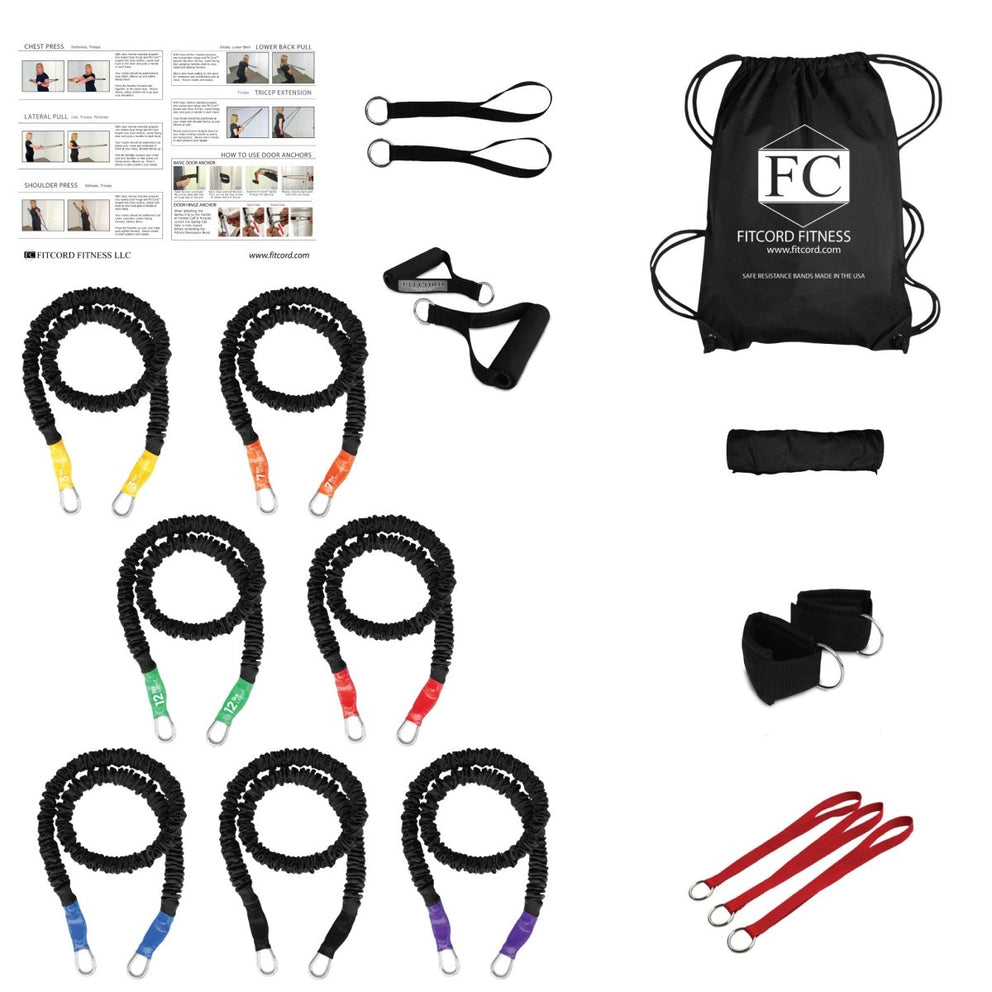 Body Sculpting Band Home Gyms
from

$136.00

$150.00
Stackable Resistance Exercise Band Home Gym with Handles, Cuffs, Wrist/Foot Straps, Bag, and Anchors Unlock the power of resistance training with FitCord's Band Load System, the perfect choice for fitness enthusiasts of all levels. Whether you're a beginner looking to start your home gym journey or a seasoned athlete seeking versatile resistance options, this system has you covered. Elevate your fitness routine with FitCord's elite Body Sculpting Band Load System. Whether you're toning, sculpting, or building strength, this system is your key to success. Don't settle for less – invest in the best and achieve your fitness goals with confidence. Get yours today!