FitCord Resistance Bands 2-Pack (7lb/12lb)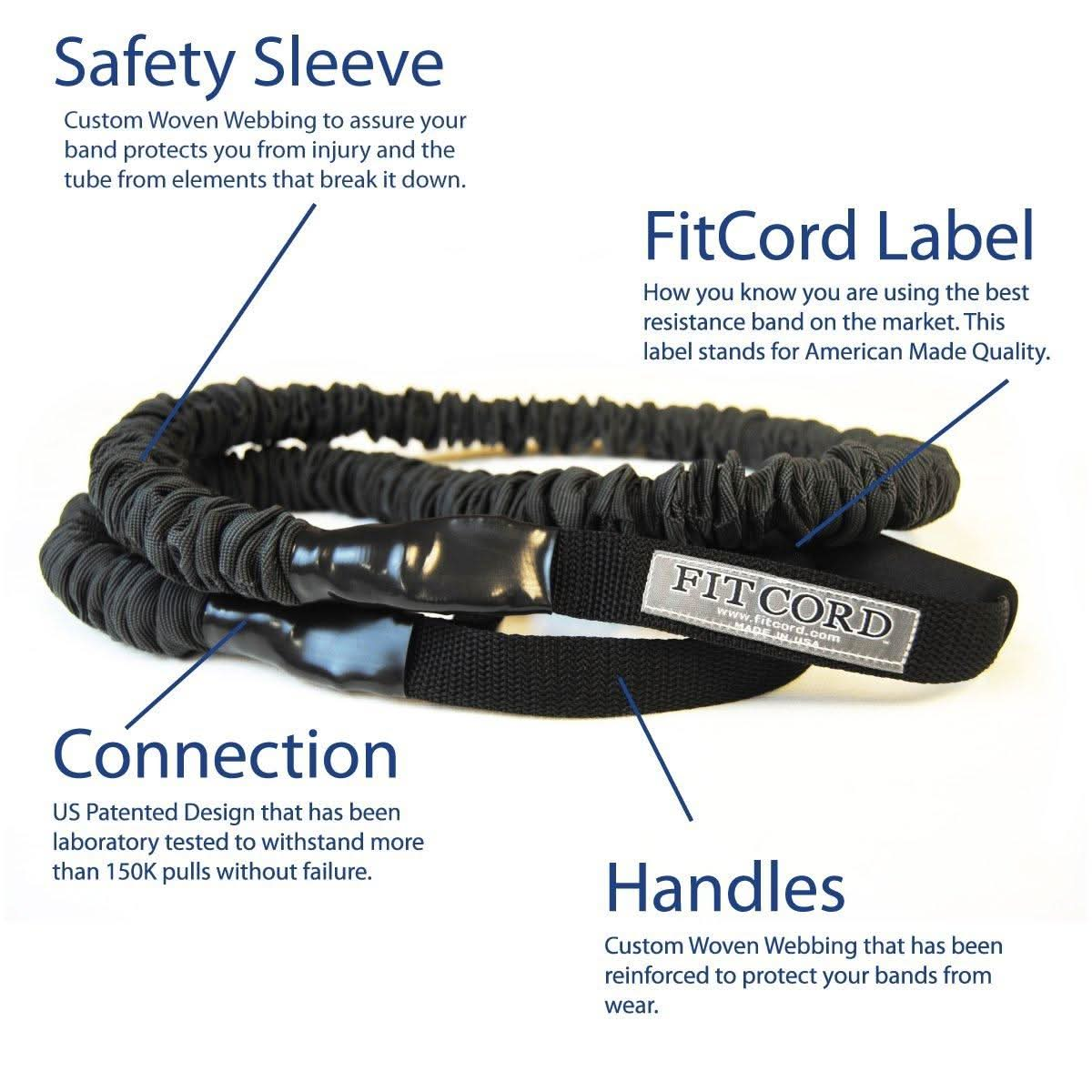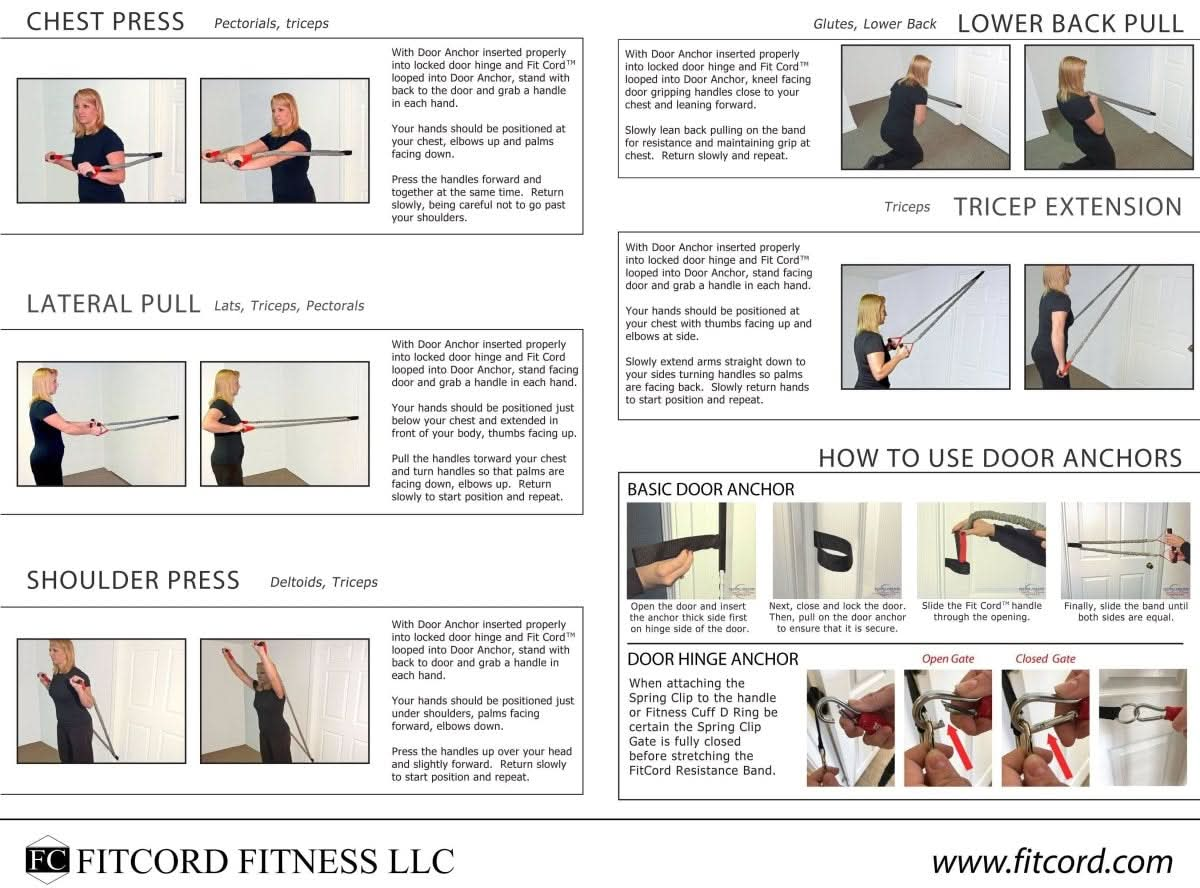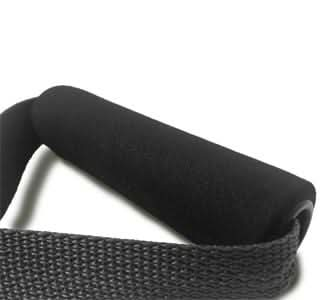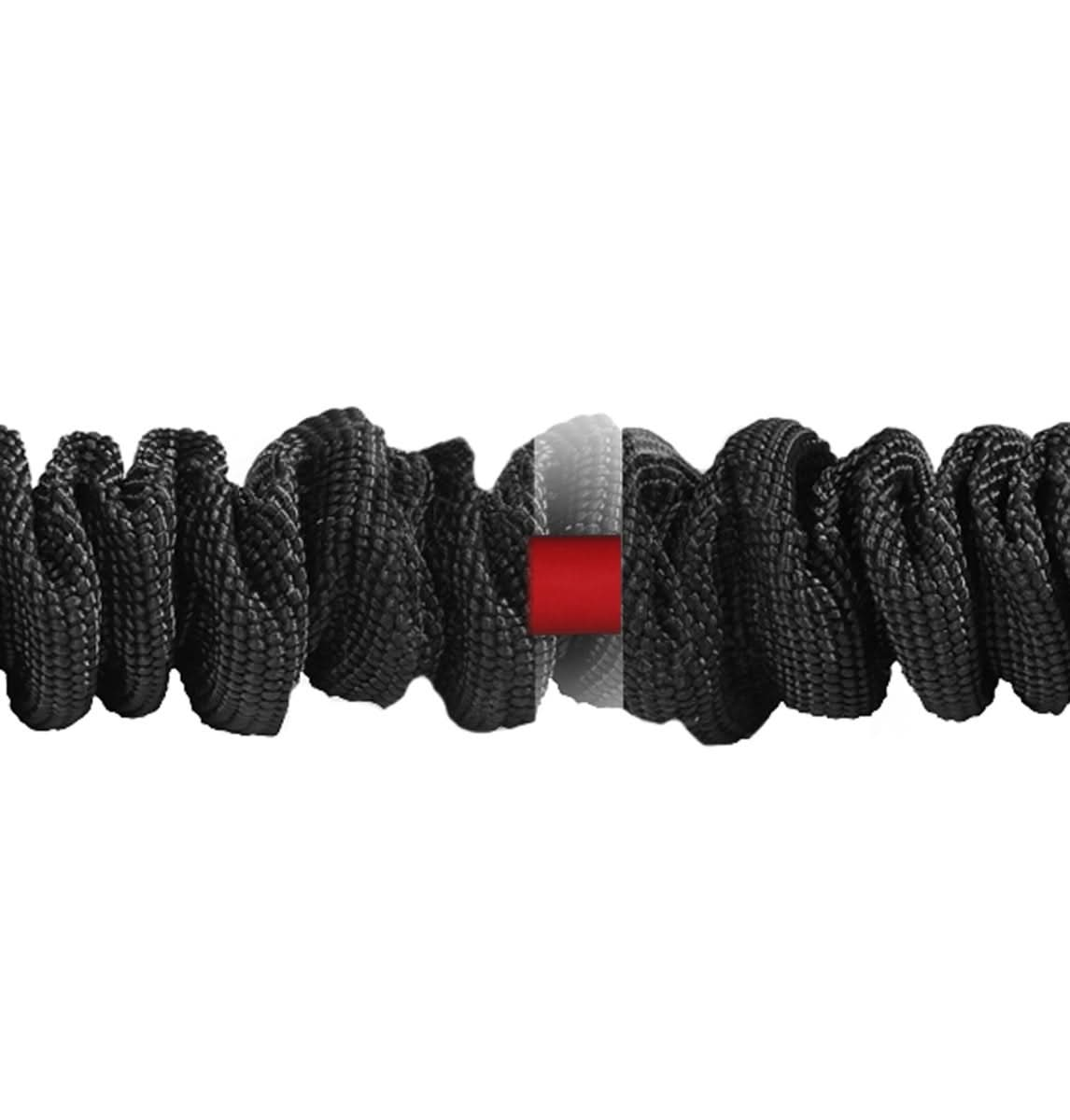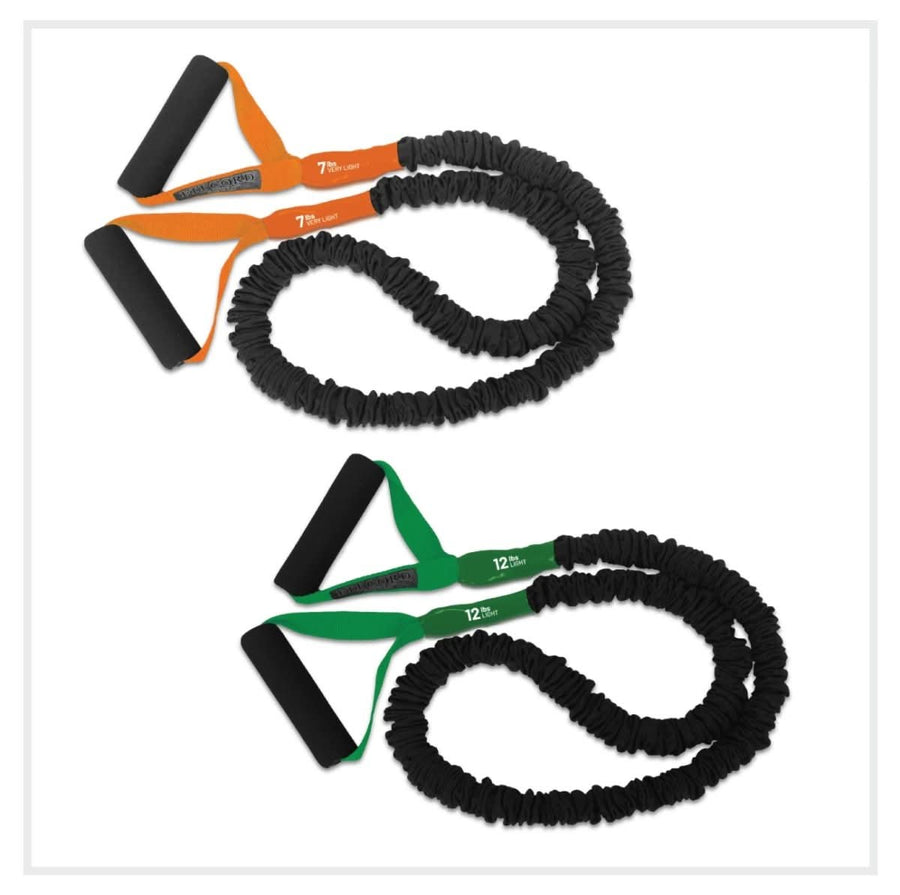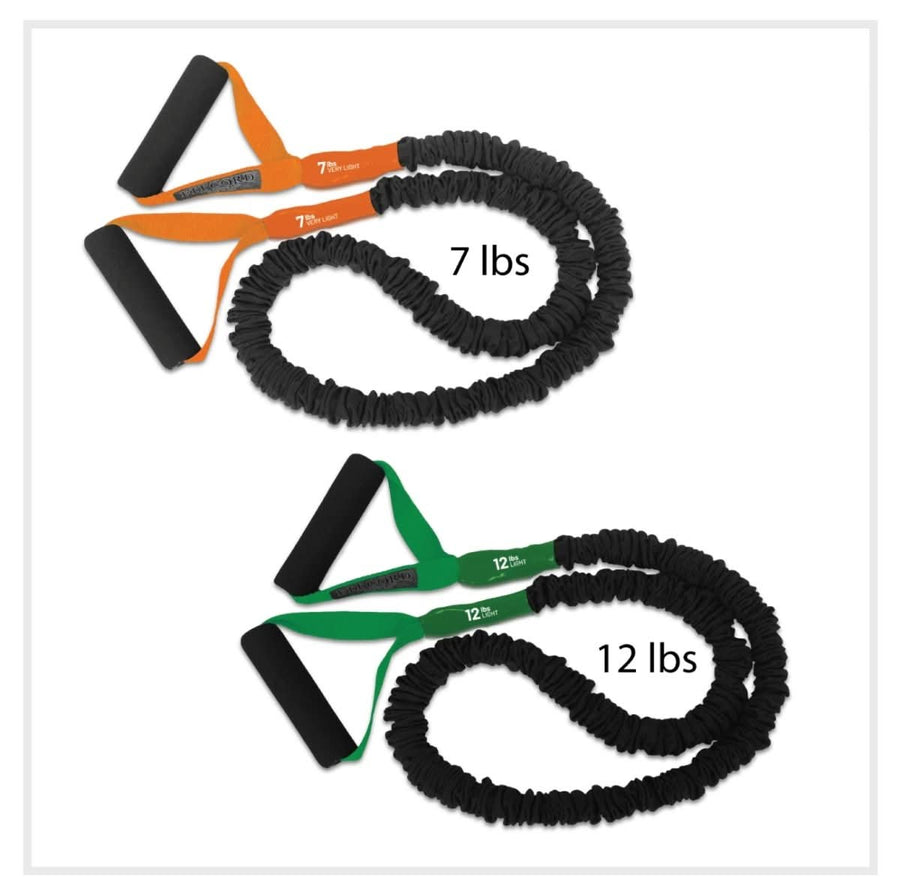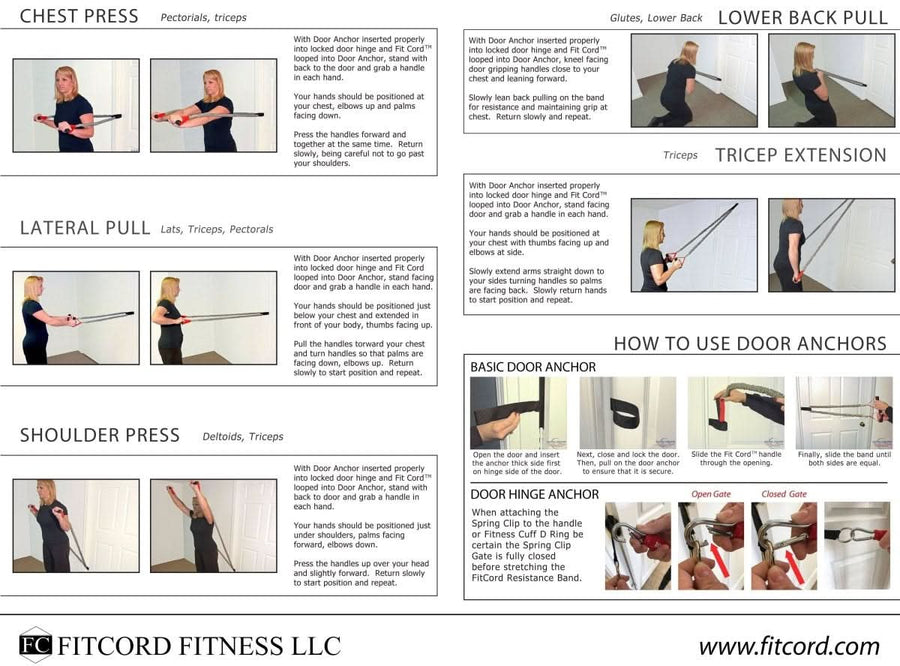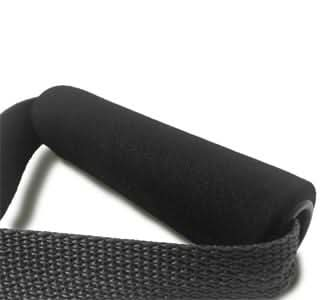 Pure Motivation
Love the FitCords. So easy to install and even easier to use. Just seeing them hang on our door motivates me to use them!
Great Stacey!
We appreciate the review, but what we LOVE to hear is that our bands are helping our customers reach their fitness and health goals.
Resistance bands
Received my bands and have used them they are wonderful have tried other brands but these are much better
Leonie, thank you for the review, and we are glad you are happy with your bands. Keep up the good work on your Fitness Journey.
Fitcord Resistance Bands
Great equipment, made using resistance bands very easy, outdid my cheap set by a million miles. Thanks for selling to the uk market.
You are most welcome Heidi!
We love our UK customers. Thank you for leaving this review
The Best Resistance Cords!
So happy I opted for Made In America product because without a doubt they are 100% quality in function and design. I am a 74 year old who uses them for resistance and strengthening; I use the door anchor and trust it and the bands completely. I love supporting an American company and yes, these cords cost more than what is offered on Amazon etc., but you will appreciate the quality. They cost more b/c they are worth more.
It is time to support our own companies and products.
You will be very pleased with any purchase you make-we have a Bowflex that I just couldn't use well but these are perfect!
Nancy,
Thank you so much for choosing FitCord and for leaving this review.
P.S. I told you when you called that you wouldn't be disappointed ;) I am happy you weren't.
Perfect For Our Special Needs!
I use the FitCord Resistance Bands at the gym where I work out, but bought them for my 23-year-old son, who has Cerebral Palsy, to use at home. Regular therapy bands slip from his grasp and hurt his hands. The little cylindrical handles enable him to grasp more easily and comfortably. The FitCord Bands solved a frustrating issue for us; they are really just what we needed. I don't know if your company has branched out into the physical therapy equipment market or not, but you definitely should!
HI Maureen, first of all, Thank you for the review.
Second, Yes, in 2020 we did begin to market to Physical Therapy professionals. We are trying to get the word out, but nothing helps do that more than word of mouth. Thank you so much for leaving a review specific to Physical Therapy!