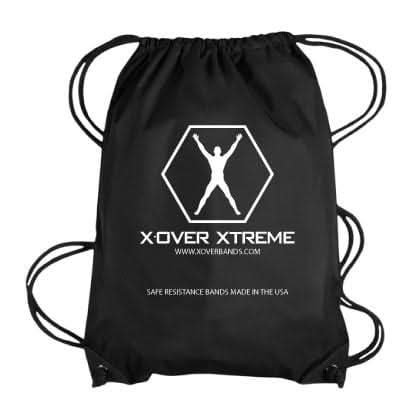 Funny but not Funny!
My dog got a hold of my Fitcord anchor some time ago. It didn't really look damaged so I continued to use it until I noticed a small fray and thought nothing of it. I might add that I stack bands for more resist, as I was facing away from the anchor doing butterflies the anchor broke. I got a nice welt on my back from the bands as I was falling on my face. Luckily I wasn't hurt. I ordered 2 types of anchors offered online and was disappointed by there quality and wouldn't trust them after the experience I had. Sent both back and ordered the anchor that matches my bands. High quality and trustworthy. I ordered 2, I will never trust a compromised anchor again. Thanks
Alan,
We are so sorry to hear about your dog damaging your original FitCord anchor. I am glad you brought up the fact that you saw the fray and continued to use the anchor though. We include a warning on the bands and the insert to discontinue use if you see any wear. Our company focuses first and foremost on safety, so please do not use any item (not just FitCord products) that is frayed in the future, your safety matters to us.
I believe i understand your review to mean you purchased anchors from another company and returned those and purchased another FitCord anchor from us, because I only see 1 order for anchors that you have placed.
Thank you for the review.
p.s. -keep your new anchors away from the dog. (LOL)
Perfect
Just what I needed. Easy to use and to adjust angle for face pulls with my FitCord bands bought a year ago. Previously I used a pull up bar or my Powertec workbench. Also wanted to add that delivery was fast but this item was missing from my order. Contacted FitCord and they quickly responded and sent my door anchor. FitCord has always given excellent customer service. Thank you FitCord.
Thank you so much for leaving this review. It is always a please to help our customers. :)
I would review them if I had them
Still haven't received them
Troy,
Thank you for taking the time to leave this review even though you havn't received your bands yet. We shipped your package within 24 hours, however with you being in another country, customs processes can add a delay in the product getting to you. I hope they clear it soon and you received your products.
Resistance Bands Padded Handles
Ezatollah, thank you for the review.
Excellent Product
Exactly what I needed they seem to be made to last.
Thank you so much for the review John. We appreciate it.
P.S. They will last.
PRODUCTS THAT SAVE OUR CUSTOMERS MORE MONEY
Recommended for you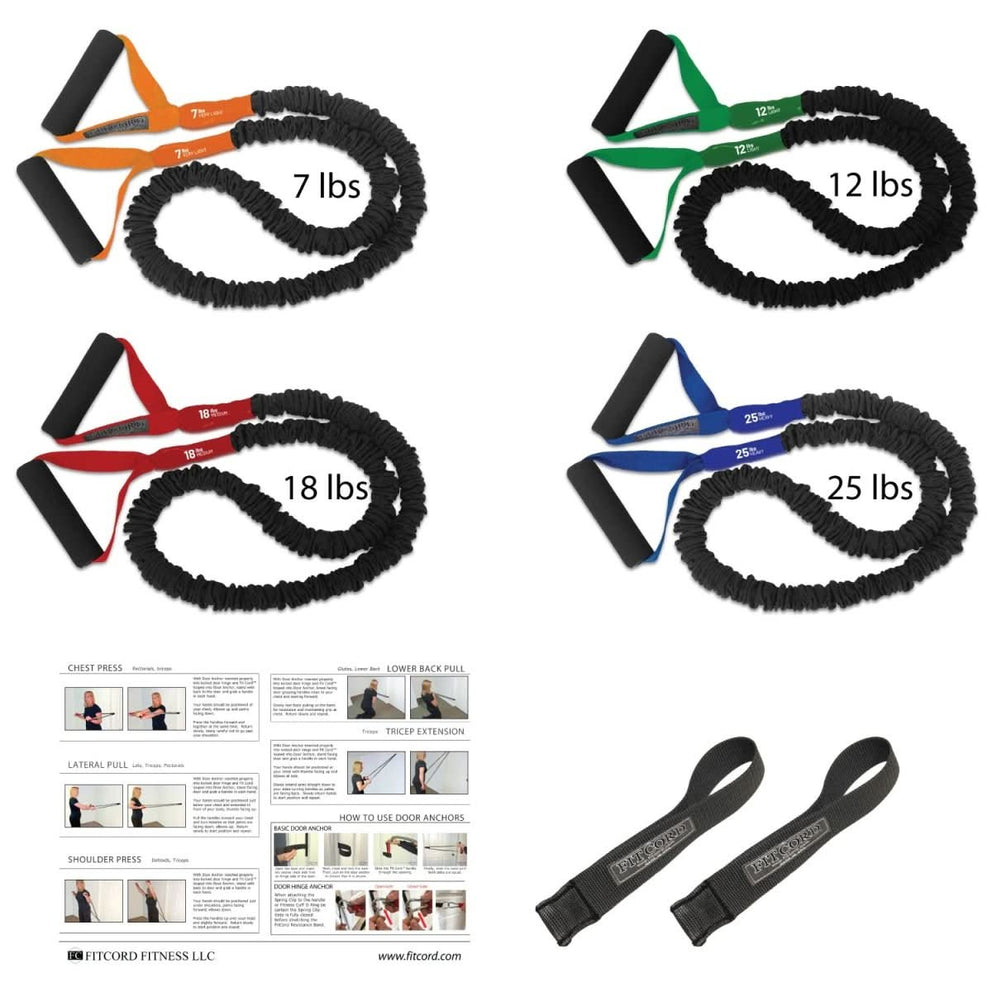 FitCord Home Gyms
from

$88.00

$97.00
Resistance Home Gym Designed for Your Level and Goals - Includes Bands, Anchors and Workout Chart Are you looking for a versatile and convenient way to stay fit and active? Look no further! Our Home Gym Systems are here to revolutionize your workouts. Whether you're a fitness enthusiast or just starting your fitness journey, this portable resistance training system is designed to meet all your needs. Order yours today and experience the convenience and effectiveness of our innovative fitness solution!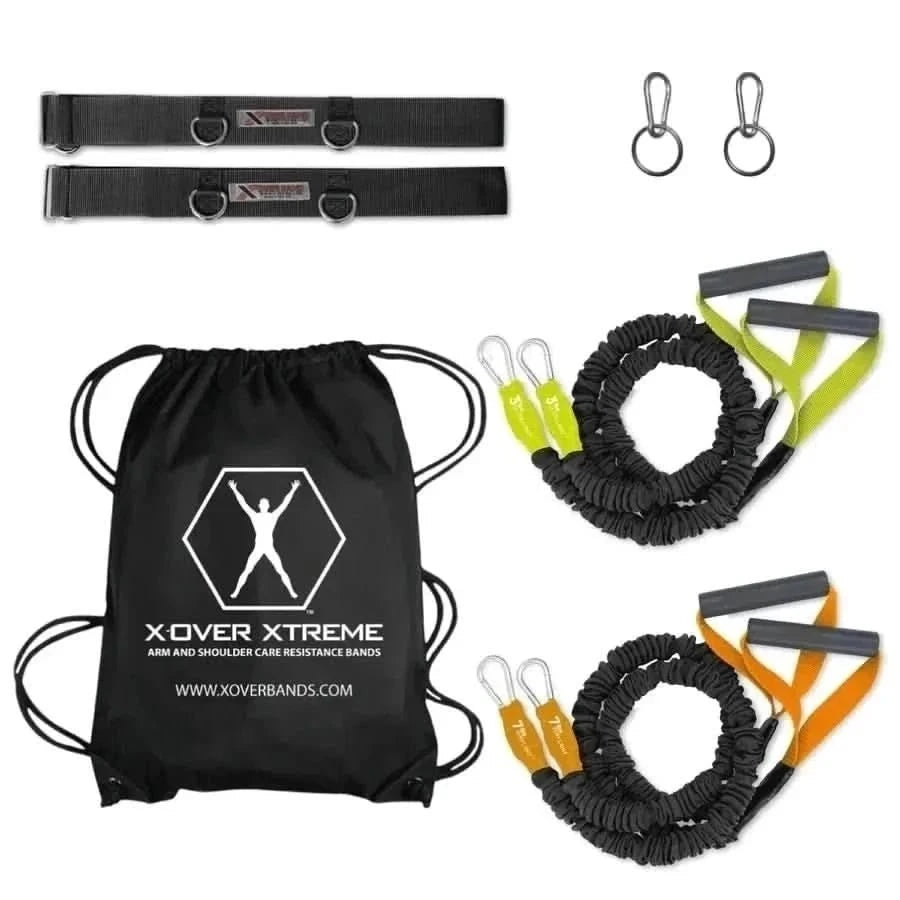 X-Over Rehab Bundles
from

$119.00

$175.00
Workout at home with SAFE American Made Products Experience the transformative power of X-Over Bands and take your upper body workouts to the next level. Whether you're rehabilitating, preventing injuries, or striving for extreme fitness, these bands are your ultimate companion. Elevate Your Upper Body Workouts with X-Over Bands – Your Shoulder and Arm Care Solution. Order now and unlock your true fitness potential!
X-Over Home Gyms
from

$144.00

$159.00
Workout at home with SAFE American Made Products X-Over Bands are designed specifically for Shoulder and Arm Care. The unique cross-over style of resistance is designed for working the smaller muscles to increase the stability of your Rotator Cuff and the smaller muscles that create stability around your shoulders, scapula, and arms. Although mainly for shoulder and arm workouts, you can use these bands for a variety of exercises, and the range of resistance levels and anchor points means multiple people can use the system at the same time. The support that this particular type of band and exercises provide allows you to function better with any and all activities you do that include your upper body. Order your X-Over Home Gym today to maximize your effort and results!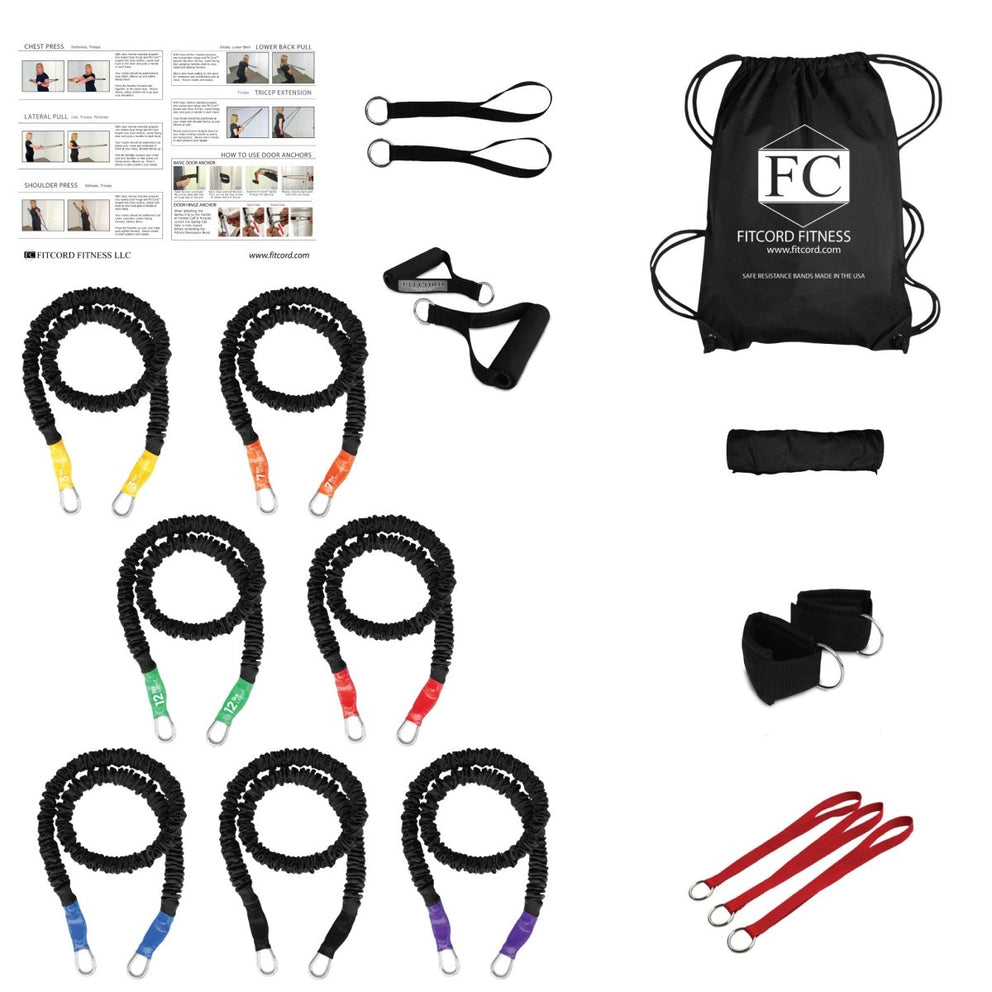 Body Sculpting Band Home Gyms
from

$136.00

$150.00
Stackable Resistance Exercise Band Home Gym with Handles, Cuffs, Wrist/Foot Straps, Bag, and Anchors Unlock the power of resistance training with FitCord's Band Load System, the perfect choice for fitness enthusiasts of all levels. Whether you're a beginner looking to start your home gym journey or a seasoned athlete seeking versatile resistance options, this system has you covered. Elevate your fitness routine with FitCord's elite Body Sculpting Band Load System. Whether you're toning, sculpting, or building strength, this system is your key to success. Don't settle for less – invest in the best and achieve your fitness goals with confidence. Get yours today!